Vivo S1 with multi turbo with incredible speed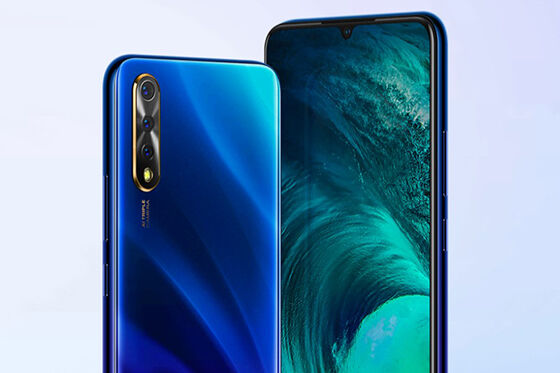 Vivo S1 is a revolutionary smart phone that has been designed by Vivo, equipped with highly sophisticated features and the latest technology. This phone from Vivo has a very beautiful display, great advanced technology and a user friendly interface. This device runs on Android OS 9 and provides a multitasking experience to the users.
no wonder so many people today want to have the best technology today, over time most people want to replace their smart phones with the latest smartphones, one of which is Vivo S1.
Following are the features of the Vivo S1 which are now an attraction for consumers who want to have it.
The ability of Vivo S1 to accompany various daily activities is clearly not questionable. The existence of the MediaTek Helio P65 chipset as the device brain is able to provide a better mobile operating experience.
Several tests carried out on chipsets such as the Geekbench application and the Antutu score resulted in a high enough score. This value is quite superior compared to some of its competitors in the same class. This powerful chipset is equipped with an octa-core processor that can run up to speeds of 2.0 GHz. For graphics support, there is a Mali-G52 MC2 GPU that is ready to be used to support various activities.
This combination is more than enough to be used to accompany daily activities such as accessing social media, watching videos, to multitasking. In addition, various applications can run smoothly, including games.
In order to make the gaming experience even more enjoyable, this device is also equipped with a Game Mode that presents interesting features. For example, Multi-Turbo can be used to minimize frame-drop by up to 300%.
In addition, there is also a Game Countdown which can alarm how much time is left before starting the game. The capable capabilities of this device are also supported by large RAM and internal memory. 4 GB RAM with 128 GB of internal memory certainly provides more space to accommodate various applications today. To make it look even more attractive, there is a Funtouch 9 interface based on Android Pie 9.
This interface feels simple and makes the phone feel easy to operate. Data security problems, users no longer need to worry. By carrying out today's technology, users will find a fingerprint sensor that is embedded in the screen.