About the iPhone 12, You Need to Know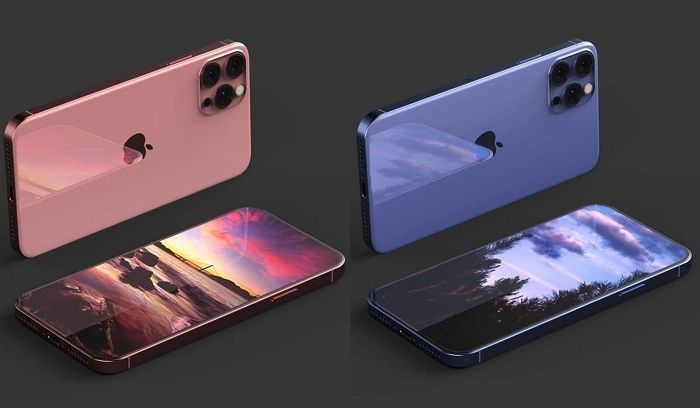 When we discuss Apple products, it always provides a different sensation for iPhone fans. Maybe apple fans out there already know a little bit about the rumors coming out of the upcoming iPhone 12 series smartphone. The iPhone 11 series, which is quite a hype and has succeeded in dominating the world's smartphone sales line, now Apple is slowly starting to head off its fans with some information about the iPhone 12. Will this series set up a much bigger sensation and whether the phone will win the smart sales line again? Let's look at the information about the iPhone 12 that you need to know below.
Starting from gadget observers like Jon Prosser who gave leaks about the iPhone 12 version 6.1 which was named, the iPhone 12 Max. From several social media, sources show the appearance of the iPhone 12 Pro Max design which at first glance looks similar to the iPhone 11 Pro Max. Judging from the existing specs, we can ensure that this latest iPhone series comes with a display and specifications that are higher and superior to its predecessor.
Although both come with OLED screens, the iPhone 12 will use a screen from BOE which is arguably more affordable than Samsung's much more premium products, this is the reason why the iPhone 12 has a slightly lowered price which doesn't make the iPhone 12's quality less competitive. with its competitors. Besides, the iPhone series is also rumored to be equipped with a LIDAR (Light Detection and Ranging) sensor.
The iPhone 12 MAX has a size of 6.1 inches, with a Super Retina XDR screen with Promotion (Samsung OLED), 6GB RAM along with a choice of storage types consisting of 128GB at Rp. 14.9 million, 256GB-Rp. 16.4 million and 512GB starting at Rp. 19, 4 million.
As usual, the iPhone 12 also comes with a Pro version with specifications, 6.7 inch, Super Retina XDR (still the same), 6GB RAM, and storage options starting from 128GB for IDR 16.4 million, 256GB-IDR. 17,900 and 512GB-IDR. 20, 9 million. The cheaper version is the regular iPhone 12 with a width of 5.4 inches, Super Retina Display (BOE OLED), 4GB RAM with 128GB storage options at IDR 9.7 million and 256GB-IDR. 11.2 million.
The issue of the latest iPhone series, which will be excellent for fans, will be very interesting to explore, even though its release is still a long way off. It is rumored that the iPhone 12 series will be released in October or November 2020. Apple fans, are you ready for the iPhone 12 product?